Choppergirl's EDGY Sound Pack
❤️ Rock a New Girl on Your Radio! ❤️
edgy.air-war.org
Made for Open-TX Transmitter SD Cards
Works with Edge-TX too!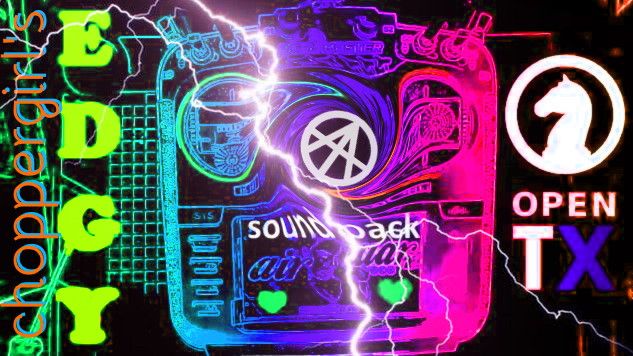 For Choppergirl's Soundpack page on Rotorbuilds
CLICK HERE
Quick About & Install Info
Edgy is an English Soundpack for your Open-TX RC Radio Transmitter.
To Install Edgy, you download it using the links below;
unzip it with Winzip or other program; and replace your
/SOUNDS/en directory on your Transmitter's SD Card
with the unzipped EDGY /SOUNDS/en folder.


Download Edgy
Click on this green button below

From GitHub... WITH MODELS (FAST LINK):



From GitHub... WITHOUT MODELS (FAST LINK):



From AirWar... WITH MODELS (SLOW LINK):



Or Right Click on the Link Below and chose Save as:

Downlaod Edgy Sound Pack for OpenTX.zip

HTTP Download Directory with the Zip file :
http://air-war.org/edgy/


Preview my voice by playing this video
What can you use audio sound files for?
Verbal identification and confirmation of the function and positions of your transmitter switches. Beginner Vic-20 level, easy and simple, a piece of cake to do!
Reading back telemetry values (for example, ground speed, altitude, rssi) or other values to you that couldn't access other wise. Intermediate C=64 level!
Audio reporting of warnings or values (low battery, for example) when logical alarm conditions you set up are met so you don't have to watch them and can focus on flying instead. Advanced C=128 level!
Decluttering your OSD from chart funk overload that obstructs and distracts your view and creates instrument fixation. Move all of them to audio reporting. You don't need to know your satelite count, altitude, ground speed, gps coords, rssi, or all that mess 99% of the time, so why have it obstructiong and reducing your view 100% of the time? Leave what you feel you absolutely think you obsesively watch all the time on the screen all the friggin' time, and move the rest to be reported on demand by you at the flick of a switch or press of a button. Elite mode Amiga level unlock achieved!
Some neat things about my Sound Pack:
? Drop in replacement for all other English Sound Packs
? 750 new audio files, more than any other sound pack
? You can browse in Windows Explorer and see the phrase said in the file, and sort by Album / Category. See it here: http://air-war.org/graphics/edgy_dir_listing.jpg
? No more 4 different voices on your radio, finally your radio will talk to you in one voice.
? I down sampled everything to 16kbs, with no loss in sound quality, which should work on even the oldest transmitters, but let me know if otherwise
? Actively maintained, unlike all other sound packs
? Free! Download link is below the videos. Pimp your transmitter to the max with the latest and greatest. It's what you live for!
? Unlike those other sound pack chicas, I actually carve up the sky. Violently. Full acro. Battle. Bring it. Be warrior. Game face. Can't touch this.
? I'll keep you frosty and on your game. Don't just fly, tear up the sky... Play, play. My playlist to fly to: http://mv.air-war.org
? Let your transmitter watch and warn you of all the vlaues when they reach a certain point, you watch where you are going.
? Flying with friends? Turn them all down, on, or off with the twist of a pot setup as volume control
? Everyone else is flying the stock computer voice or the tired and jaded Amber. You're flying a new girl nobody's heard of before. Who's the cool one. Chyeah!
? When your friends ask, who the hell is that on your radio? You say it's Chopergirl, the patron goddess of aiir war! Guns guns guns, you're dead!
Take your Open-TX or EDGE-TX transmitter to the next level, and do it all for free ! Well, I mean, there's Commodore level programming work invovled...
? Discover more view by getting rid of all that OSD crap in your view... be able to see everywhere again... and not have to look past an ocean of Ascii text rubbish.
? You don't have Sharpie text written all over your glasses or car windshield, do you? Imagine trying to drive a car let alone fly with all that quatsch in the way. The best OSD is no OSD at all.
? Talking transmitters are just way more fun ! You need a new friend anyway you can control. And now, for the technical crapola... you geeks, nerds, techies, and propeller heads live for...
Be a powerful sneezer, and share this build far and wide with your friends ! It's the best hidden page on Rotor Builds
Click here for Latest Read Me File Contents
Latest Read Me File: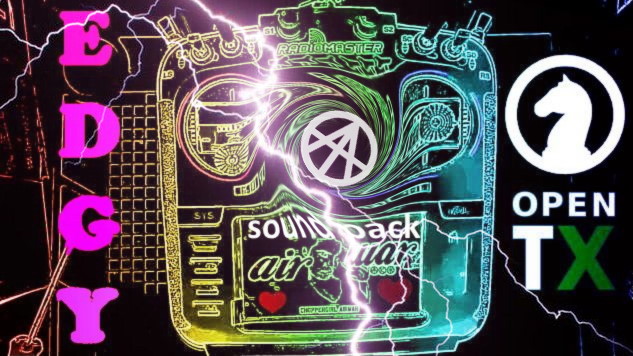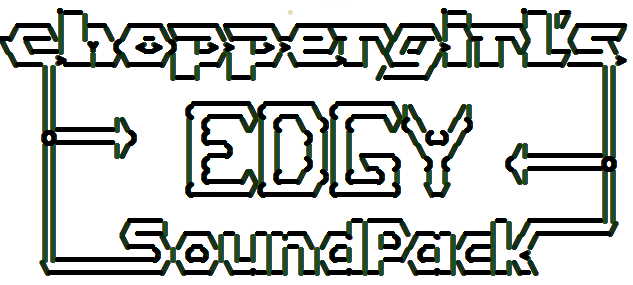 Weird Facts About Me ! ~ Choppergirl

My grandfather was a P-38, P-39, and P-47 fighter pilot who flew 171 missions in WW2
I was the top dog Battlefield 2142 pilot. I ran BF2142 & BF2 demo servers for 5 years (200,000 players over their life spanl!) that I heavily modified for the most intense VTOL / Apache gunship aerial dog fighting ever.
I have 3 full people size vintage airplane projects. The first I bought for $38, the second for $99, the third I got free.
My dad was an air traffic controller in the PATCO strike and at one time we had a Cessna 170 military scout taildragger.
According to my German glider pilot uncle, I have a relative who was in the Luftwaffe. I haven't asked my mom about it but probably should!
I rock slow rates as an aerobatic quad copter pilot. Imho, t's not about roll rate, it's about control !
I love Liftoff ! Lugus Studios probably knows me by name now, as I derisively call myself the mother!@#$% Liftoff Princess
I have the first and only FPV Stunt Double (manequin), I use for close proximity practice flying around a soft target people person, her name is Serenity Ticket.
Choppergirl's Edgy SoundPack

Made for Open-TX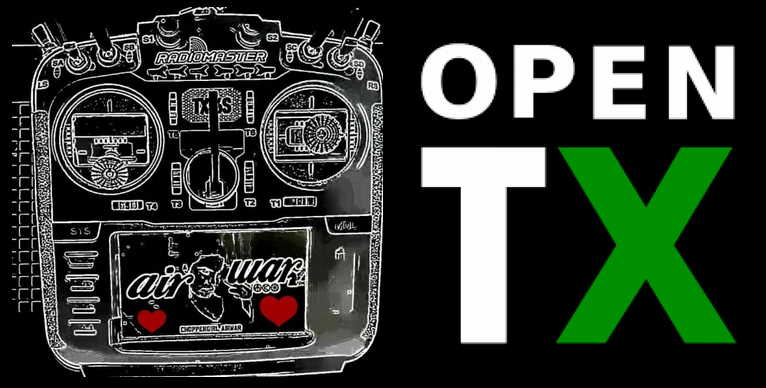 You can Download Edgy Here...

Right click on this green button





or

Right Click on the Link Below and chose Save as:

Downlaod Edgy Sound Pack for OpenTX.zip

Download Directory: http://air-war.org/edgy/

Click here for Latest Read Me File Contents

Fun trivia: there's Red Queen, Blue Caterpillar, and Pink Monkey sound files in Edgy :-p
My transmittes are named Red Queen and Blue Caterpillar. Pink Monkey is some legacy file.


For my FPV Page:



Home ~ Choppergirl / CG ~ Dorothy ~ Alice ~ Poor Girl ~ 14 Mile ~ Build Plan

Youtube ~ Cheapskate Flyer ~ Music to Fly to ~ Musicbox ~ Banner Graphix

Flags ~ Tshirts ~ Donate ~ Archive ~ Volmer Jensen ~ Greg ~ Gyros ~ Ultralights

Videos ~ Quadzilla ~ RotorBuilds ~ FPV Page ~ Edgy SoundPack ~ Steam ~ 50FFK


Click a menu link above to navigate around this website.
Email me! choppergirl@air-war.org


Contact & Website Administrator: choppergirl@air-war.org

. Without Rules, there are Infinite Possibilities, and
Unlimited Freedom of Choice to Become Everything that is You.
Statism is the Disease. Anarchism is the Answer.
. . . If a kid made a rule up on a playground, would you obey it?
That's all statism is, ntothing more, asshole kids making rules
and trying to force everyone else to conform and obey with violence.
Obey no strangers. Not obeying anybody or anything is the foundation of freedom.

Ultralight Homebuilt Airplanes, Kolb Ultrastar, Sonex, Aerolite, Rans RV, Kitfox, Weedhopper,
Hang gliders, Paramotors, Paragliders, General Aviation, Sports Aircraft, Biplanes, Drones,
Radio Controlled Planes, Helicopters, and FPV Quadcopters. Plans, Forum, Groups.